OMG – Friday. Last bento of the week, so I'd better make it good!
Between waiting 6.5 hours in line at New Palace Bakery for paczki on Fat Tuesday, to the frenetic pace at work, it really felt like the longest week ever.
I haven't run at all this week and I feel super guilty and sluggish about it. I know with the stress put on my legs from standing in the cold for for lard and fruit pastries, I really needed to rest. The KT tape helped, but I still had two days of limping. Resting is what's best for me, but it's not doing my ego any good. A gym opened up inside my office building so maybe I can convince myself a few morning or evening runs a week are in order.
Also, the Run the Solar System training runs dropped, and Six to Start released its previous training and virtual runs for the Fall 2015 and Spring 2016 Virtual Zombies, Run! races, so do I have 5K and 10K goals to stay motivated.
Friday morning is also standing in front of an open refrigerator trying to determine what's needs to be eaten right now before rotting over the weekend just to spite me. I settled on the spinach and grape tomatoes, and quickly defrosted the salmon from the freezer. Next week wthere will be pierogis and grilled chicken breasts, but I'm not getting ahead of myself.
Day 3
Salmon Teriyaki over Rice
Caprese Salad
Sauteed Spinach
Calorie Count: 504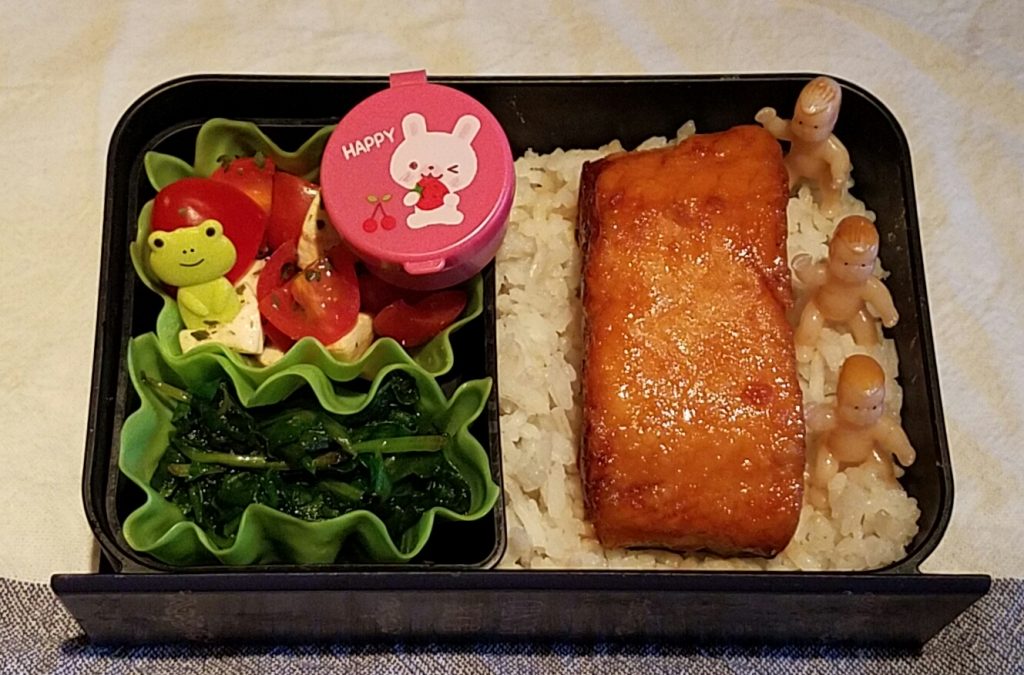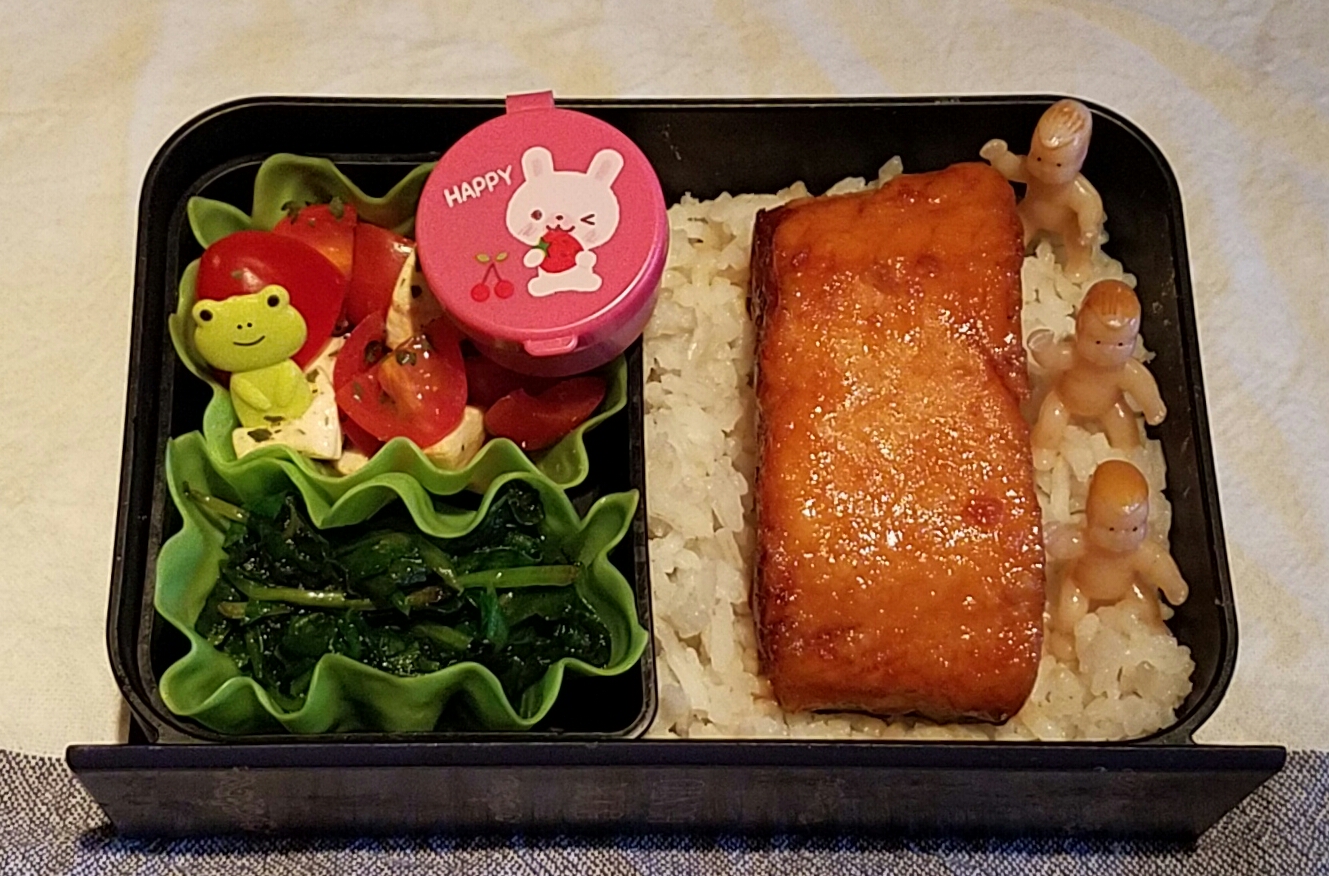 Bento Box: Book Bento, $27.50 (at the time of this post). I purchased this box from Bento&Co, and paid full price. I have not been paid for its inclusion in this post.
This post is part of the thread: #40DaysofBento 2017 – an ongoing story on this site. View the thread timeline for more context on this post.