When I take vacations, or drive to my sister's, or go to the store, I tend to over-pack. I take more activities that I can conceivable do, more clothes than I'll ever wear, and more makeup than ten whores can wear. I'll always watch movies exclusively on the train (or sleep), wear the same thing three days in a row, and while I like the makeup, when am I ever going to really need bright pink eyeshadow?
And that's the problem, because I just *might* need bright pink eyeshadow, and if I don't have it, then I have to find a way to  go buy it, and that's such a hassle. It was that endless loop of unpreparedness and anxiety that made me avoid even starting to think about packing until yesterday. After a few hours of folding and refolding corsets around shoes and undergarments, I wept for my lost organizational skills.
As I cannot travel naked, I gave myself a challenge – fit everything into one smallish, rolling carry-on to spare the patience and back of my host. I have such a bag. We used to bring it along driving trips to repack dirty clothes. Now I'll use it to pack five days worth of clothes and shoes, only taking what I'll need, not what might happen while I'm there. This was a workable plan. My only other two carry on items would be my vintage Samsonite train case (for hair and make up, because there's no way around that monster), and my laptop bag – which will not be the usual Freakangles field bag I usually carry. I'm bringing Nevada-tan (the netbook) and not Albert (the laptop) therefore I need less carrying space. It means pre-loading movies and music because there is no drive for DVDs. This is a very workable plan.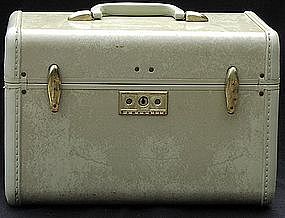 Then reality set in. Slimming down means leaving behind a lot of maybes. It means planning ahead for unpredictable Minnesota weather which seems to wildly vacillate between sweltering and the climate shift that killed the dinosaurs. I will have to live with what I packed.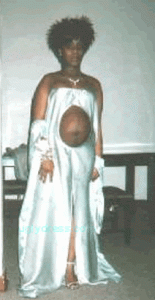 My heart is breaking.
Yesterday I got a call from Amtrak. Due to the flooding in North Dakota, there is no full rail service to Seattle. See, the train to Seattle is called the Empire Builder, and it makes stops in Milwaukee, Wisconsin Dells, Red Wing, Minneapolis, and other places west of Minneapolis I never see, because once I get off the train, I don't care. Amtrak instead will be running "stub" trains between Chicago and Minneapolis. This means no dining car, no observation car, and even closer to the point – no luggage check. I never check my luggage anyway, but it means space will be at a premium. Less is more is now the world of law, instead of a half-assed experiment.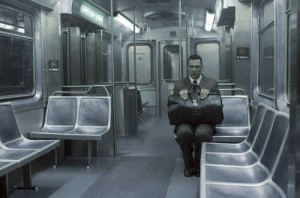 So we'll see how this works. Netbook, one crochet project, one suitcase with pillow and blanket bungie-corded to the side, and one train case.
Maybe, next time I'll drive.