Fingerprints (2006) – Review
I get the feeling that the people that give this movie anything more than two stars are Kristin Cavallari fans because it takes that kind of hardcore stan-ing to overlook the poor writing, the reality television caliber "acting", and the staccato, closed-head injury story plotting.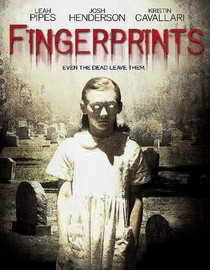 It's a ghost story, it's a deeply hidden town secret story, it's a Mommie Dearest story, it's a cautionary tale about girls who don't talk about attempted rapes and the boys who think it's a minor inconvenience when she gets away. No, it's a late comer to the Scream/I Know What You Did Last Summer teen horror genre, except it's about 15 years late, written by people that have seen the movies playing in the background but never actually watched one all the way through.
But I'll bet they've seen every episode of every MTV Reality show, so they much totally know how these things work.
This is a movie that started killing off people because it ran out of plot about 30 minutes in, (the "tough kid back from rehab" story just wasn't panning out). Then it realized it needed a reason, but someone jangled their keys and there was about 10 minutes where people wandered aimlessly, talked about the deep loss of making out with someone right before they OD, and how not breathing for 2 minutes (never really explored and barely mentioned) makes poor acting even less believable by allowing the character to see ghosts. GHOSTS! But not very scary ones.
Except when it's important, which it never really was.
Like most reality shows, this could have been wrapped in a third of the 95 minutes it took to tell the thing, but padding, a half-conceived script and "special guest starts" drag it out to something like a real movie.
Except it's really not.
Lou Diamond Phillips is a nice treat, but it's clear he just calls this "rent".
Despite having some tenuous link to an urban legend involving ghost children, even that manages to fail since this reason for doing it isn't the real reason their ghosts.
This movie hurts my soul.