Just lunch today
Udon noodles, salmon teriyaki, corn croquettes, broccoli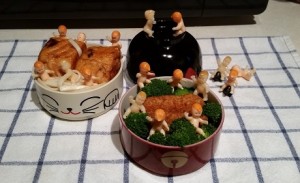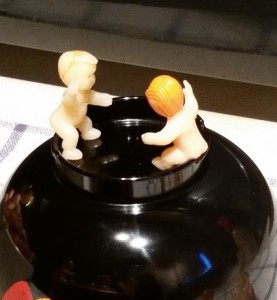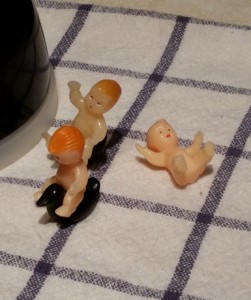 What am I doing?
For those just joining, this is my challenge for the next 40 days (Ash Wednesday until Easter). I document these (M-F) days leading up by making healthy lunches every day. You'll know what day we're on by how many Plastic Babies are present.
You can also follow me on Instagram and tumblr.
This post is part of the thread: #40DaysofBento – an ongoing story on this site. View the thread timeline for more context on this post.