Since I'm ignoring my blog anyway, allow me to turn things over briefly to fellow GLAHW member, Ken MacGregor.  I'm currently reading, An Aberrant Mind, and I'll have a review soon. Please get to know this guy, and stick around because there's a giveaway at the end of this post.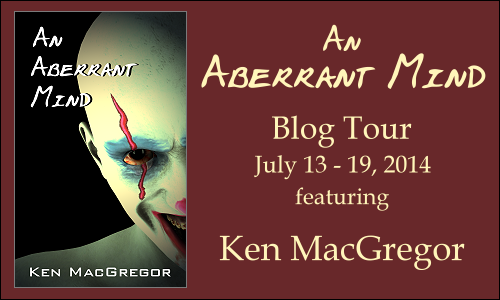 Not a Horror Writer (But, a Writer of Horror)
Ken MacGregor
 Here's a conversation I've had several times, paraphrased into an amalgam:
"You're a writer?"
"Yeah."
"What do you write?"
"Speculative Fiction. Mostly Horror."
"Oh."
At this point, most of the people with whom I am speaking find somewhere else to look or someone else to talk to. Some become animated and excited and the conversation blossoms into something satisfying.
I know Horror turns some people off. I get it. Not everyone wants to be scared, even though it's good for you. Not everyone has a tolerance for gore (not my thing either, unless it moves the story forward). But, I don't really consider myself a Horror writer. I do write Horror, and I enjoy it. But, I also write picture books (I can't draw very well, so I have to find artists, which is not always easy I'm finding); I write light Fantasy and soft Science Fiction; I write Erotica (which is weird, but also kind of fun); I've dabbled in Noir and Western; I write Mainstream (though, so far haven't sold any); I even write poetry (but, only when I have to. It has to grab me by the throat, pin me down and make me).
So, I write Horror, but I am not just a Horror writer. I'm a writer. I write. I make stuff up. When I'm writing, I try to tell a good story, to create believable characters and to give readers something to think about as well as entertain them. I try to make them laugh sometimes, too, because I think every genre is improved by humor.
If I had to define myself, to name what kind of writer I am, I guess I'd have to say I write, well, darker  quirky fiction with a comedic bent. Because, even when I write outside of the horror genre, it does tend to be pretty dark. For example, one of my children's stories features an undertaker as the main character. Another one is about the monster under the bed.
I could also say I'm a short story writer. That has a nice, general sort of feel to it, and it's true. To date, that's all I've had published. Though, I am secretly growing a novella in my basement laboratory. I'm using the parts of several dead short stories, stitching them together in the hopes to breathe life into them as a whole new, much larger being. That usually works out well, right?
There you have it: I am a writer of short, darker fiction that is frequently funny. Of course, this time tomorrow, I may have redefined myself completely.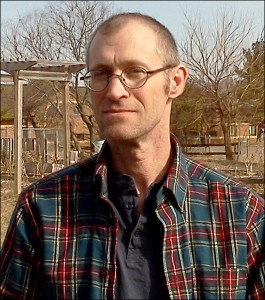 ~*~*~*~*~*~*~
Hi, MontiLee, again! This is an honest to goodness giveaway, and you know I wouldn't have it any other way. Yeah, you have to like some stuff and click some stuff, but it's in the name of SCIENCE and reading and winning a great book.
An Aberrant Mind
Ken MacGregor
ABERRANT is defined as unusual, abnormal or different. The stories in this book not only differ from most of what you read, but also wildly from each other. A retired school teacher takes on an elder god and his minion; a werewolf picks fights with sea creatures; a neighbor's lawn may be eating people. Twenty-two stories: scary, funny, weird and different.
In these pages, you will find darkness and fear, revulsion and terror. Mixed with it, however is quite a bit of humor. Sometimes both happen at the same time. So, open it up, join Jim as he fights off zombies with a potato cannon; witness the bloodbath reunion of the first man and his homicidal son; enjoy the monsters, the demons and the deranged.
A word of warning, though: you may never eat a bagel with lox again.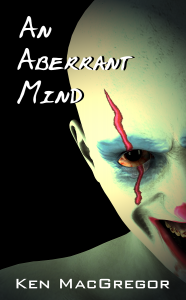 Available for purchase at:
Amazon:
US | UK | Canada | Australia | Germany | France | Spain | Italy | Japan | Mexico | India | Brazil
 ***
ABOUT THE AUTHOR – Ken MacGregor's work has appeared in over fifty anthologies, magazines and podcasts. Ken is a member of The Great Lakes Association of Horror Writers and an Affiliate member of HWA. You can find Ken on Amazon, Goodreads, Facebook, and at ken-macgregor.com. Ken's the kind of guy that, if he found himself stranded somewhere with you, would probably eat you to survive. Ken hopes you enjoyed the stories in this collection and that you sleep just a little less well because of them. Ken lives in Michigan with his family and two unstable cats.
Twitter | Facebook | Goodreads
Giveaway information:
 Sirens Call Publications will be giving away digital copies of An Aberrant Mind by Ken MacGregor to 5 (five) lucky winners! Follow the link to enter for your chance to win!