MontiLee Stormer writer of horror, dark and urban fantasy. She's also a troublemaker, writing acts of mayhem and despair for her own selfish pleasure.
Writing about herself in the third person is just a bonus.
She's the Managing Film Section Editor at MovieReelist.com
She's a Tomatometer-approved Critic.
Now Available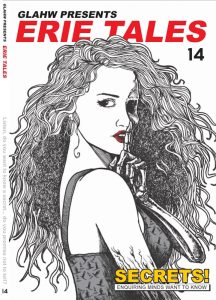 Erie Tales 14: Secrets
Each story contained in the volume you hold in your hands is centered around secrets – the ones we keep, the ones we bury, and the ones that will never let us go. Presented to you in this, our 14th offering, are 9 stories that we could no longer hide from the world.
With stories by Lee Howard, Peggy Christie, M.C. St John, MontiLee Stormer, Herb Kauderer. Clark Roberts, J.M. Van Horn, Jen Sexton-Riley, and JC Rudkin, edited by Michael Cieslak and cover art by Don England.
Erie Tales 13: Unlucky Thirteen
Each story contained in the volume you hold in your hands features the Lucky/Unlucky number 13. The number has been used to refer to dates, hours, people, and some other things that I won't mention for fear of spoilers. Just know that 13 will feature prominently in each story.
Edited by Michael Cieslak, with stories by Jen Sexton-Riley, MontiLee Stormer, Peggy A. Christier Ken MacGregor, Herb Kauderer, Clark Roberts, Kelley Carpenter, Neil Willoughby, Author Dean King, and Shad Kelly and Nicole E. Castle.
Cover by Don England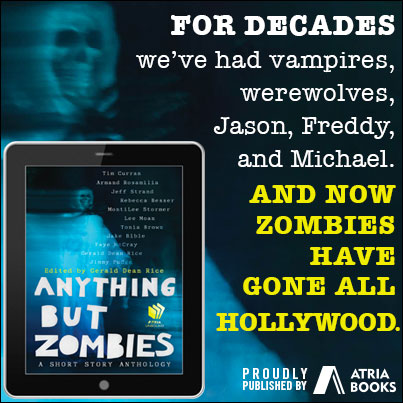 Anything But Zombies
Out of a need to figure out what is the next classic monster, publisher and lifelong horror enthusiast Gerald Dean Rice has assembled this fresh and downright disturbing collection of short stories featuring some of the most clever and imaginative horror writers of the day including Tim Curran, Jeff Strand, Armand Rosamilia, Rebecca Besser, MontiLee Stormer, Lee Moan, Tonia Brown, Jake Bible, Faye McCray, and Jimmy Pudge. Inside, the diverse cast of contributors introduces new breeds of monsters such as sentient sex dolls, anti-zombie terrorists, suicidal cultists, the woman who can smell sin, and more. These monsters come alive within the pages, and they are blow-your-mind frightening. They are just what the horror world needs. They are Anything but Zombies!