I really want 2016 to begin like 2015 ended – semi-productive and relatively happy.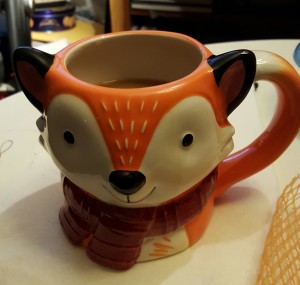 Here's what you may have missed:
I became a film reviewer for Film Obsession. I've seen lots of films I wouldn't normally catch, like Concussion and The Danish Girl, and I've been fortunate to see Victor Frankenstein. Maybe you'll be interested in my thoughts on some straight to VoD horror? If you'd like to see my evolution from casual observer to respected film critic (a long term work in progress), all of my posts are here. Like, comment and share! #moviegoals
I slacked off horribly on my running, especially after making such a thing about running 50 Miles in the month of November (a few posts back). Instead I spent the last month's of 2015 not fitting into clothes and generally griping about my weight while eating lots of rich holiday food. For 2016, I'm training for a half marathon. I ran a few 5Ks and a 10K last year, but nothing after August, however what's another 6 miles on the course? Official training starts 1/4/16 combining strength and stretching with stamina. I'm combining a Nike Run/Training Club program (21 Days of Better for It [No Pain, No Gain]) as well as a Half Marathon training guide I found online. I'll look for a race to run in April. I'll look for a new wardrobe in May. You can follow me on Nike+ (under my name), and if you're looking for a little competitive fun, add me and we'll challenge each other. #clothinggoals #bodygoals
My laptop is on its last leg. It freezes frequently, and because I really want to get into the habit of writing in the mornings, it's refusing to cooperate by not starting up on demand. Not sure if I'm going to spring for a new computer just yet, so I think I'll stick to longhand for the time being. I want to get away from writing at work, because it let's me off the hook of writing at home. I need to manage my time better and that's all of my time – work is for work, and home is for creative productive enterprise. I'll find a balance, and I can't let tech get in the way. Two novels ready for submission in March. One novel reading for final editing in June. A short story every month. If I have to burn through every blank journal I own, plus three more, I'm okay with that. #I writinggoals #deadtreegoal
I wrapped up a few knitting projects in 2015, and 2016 needs to find me spending more downtime not plopped on front of a bad movie, but knitting and work my way through at least 15 projects on Ravelry.com and 30 audio books and regular podcasts. Movies are fun, but they're time killers. I can blow entire weekends watching garbage, and it's not helping me on any level. #fibergoals #focusgoals
Finally, I've written this completely on my Phone (Sakakibara). The Netbook (Dorothy) is too slow (in the time I've typed this, it would sill be loading the start screen) and I'm not yet used to the keyboard on my Tablet (Delphine). I am determined to not let tech get in the way of writing, and I've been meaning to get in a new post for the year since the 1st. There will be typos and weird mistakes I'll miss, and I'm sorry if it's less than Professional the first time through. I'll clean it all up on the back end as I make "self editing" another goal. #grammargoals
Pardon the dust as I start renovations on the 2016 Me. It'll be just like previous Mes, only satisfied creatively and personally (and ideally 20 lbs lighter).